AD: Transform your property into a productive
homestead
with custom designs from Food Forest Abundance.
Rendering of Hawaii custom home with pool, skillful residential design work.

Welcome to Owner Built Design, a professional and comprehensive residential design and architectural drafting service provider for homeowners and contractors in Hawaii.

Experience and Track Record:

With over three decades of experience in the field, we have been providing residential design services to homeowners on Oahu since 1988. Our company has grown from a part-time endeavor to a successful full-time enterprise now since 2017. To date, we have provided design services on over 250 completed projects, totaling over 300,000 square feet of designed area and a construction value of over $90,000,000.

Cost-Effectiveness and Efficiency:

At Owner Built Design, we understand the importance of cost-effectiveness and efficiency in homeowner-focused projects. As experienced architectural designers, we estimate that 90% of the projects a typical homeowner considers can be handled effectively by our team. Our proven track record of success and the experience needed to ensure your project is completed on time and within budget.

Building Information Modeling (BIM):

We are proud to offer our expertise in Building Information Modeling (BIM) which allows for greater accuracy and realism of your design. We have been using the BIM method since 1994, and all of our projects are modeled in BIM, ensuring that the drawings we create are a direct extraction from the model. This method of service encourages greater accuracy and realism of your residential design, giving you a realistic preview of your future home.

Prompt Service and Customer Satisfaction:

Whether you are planning a new home, addition, renovation, ADU, swimming pool, kitchen, garage/carport, lanai, retaining wall, or fence, we have experience in all of these areas and can provide prompt service. Our attention to detail and commitment to customer satisfaction is unmatched, and we work closely with our clients to achieve their desired residential design and obtain the necessary building permits. Let's discuss how we can work together to bring your dream home to life. Together, we can turn your vision into a reality with Owner Built Design.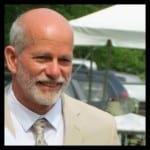 Schedule your free phone consultation call today in the form below.

Copyright secured by Digiprove