AD: Transform your property into a productive
homestead
with custom designs from Food Forest Abundance.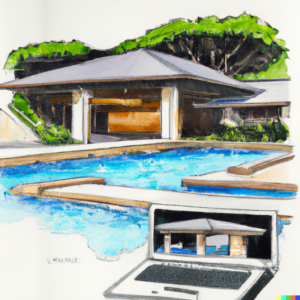 Introduction: Welcome to our project page! We are a team of experienced professionals who specialize in the design and permitting of homes, residential additions, pools, and alteration projects on Oahu. We take pride in our ability to successfully complete a wide range of projects every year, from small renovations to large-scale new construction. Our team of experts has extensive knowledge of local building codes and regulations, as well as a deep understanding of the unique challenges that come with building on the island of Oahu.
Our Services: We understand that building or remodeling a home is a significant investment, and we strive to make the process as smooth and stress-free as possible for our clients. Our team works closely with each client to understand their vision, and we utilize state-of-the-art software and design tools to bring that vision to life. We also have a strong network of contractors and vendors that we work with to ensure that all projects are completed on time and within budget.
Design and Planning: We take pride in our ability to navigate the permitting process with ease, and we have a proven track record of successfully obtaining permits for our clients. Our team has a thorough understanding of the permitting process and we are able to anticipate and address any potential issues that may arise. We are dedicated to ensuring that our clients' projects are completed in compliance with all local and state regulations.
Permitting and Compliance: Whether you're looking to build a new home, add a pool, or make alterations to your existing property, we are here to help. We invite you to explore our portfolio of past projects and see for yourself the high-quality work that we do.
Past Projects and Portfolio: If you're ready to take the next step in your building or remodeling project, please contact us to schedule a consultation. We look forward to working with you!
Here are a few examples. Check out our 3D model samples here.

Copyright secured by Digiprove