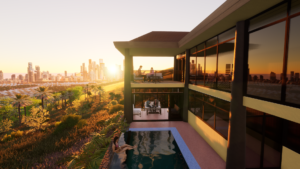 Imagine having the perfect home design, with a floor plan that flows seamlessly and a swimming pool that is the envy of your neighborhood. At Owner Built Design, we've been helping Hawaii homeowners and residential contractors bring their dream homes to life for over 30 years. Our team of experienced professionals offers a wide range of services, including architectural drafting, swimming pool design, Environmental & Sediment Control Plans (ESCP) and coordination, and even permitting services.
Our services are tailored to meet the unique needs of Hawaii's homeowners and contractors. We understand the challenges that come with building and designing homes in the islands, and we're here to guide you through every step of the process. Here's a taste of what we have to offer:
Residential design: Whether you're building a new home or remodeling an existing one, we can help you create a space that feels like home.
Swimming pool design: Let us help you design a pool that's both beautiful and functional, one that will enhance your outdoor living space and provide hours of enjoyment for you and your family.
Design and drafting services: We take your vision and turn it into a detailed, accurate set of plans that are ready for construction.
ESCP Coordination services: We will help you navigate the complex environmental regulations that come with building in Hawaii.
Oahu permit services: We handle the paperwork and bureaucracy so that you can focus on your project.
We're committed to helping you create the home of your dreams, and we're here to help you every step of the way. From the initial design and planning stages to the final permitting and construction, we'll work closely with you to ensure that your project is a success.
So why wait? Contact us today to learn more about our services and start turning your dream home into a reality.

Copyright secured by Digiprove