AD: Transform your property into a productive
homestead
with custom designs from Food Forest Abundance.
Hawaii Architect Design & Structural Calculation Services
Are you planning a construction project in Hawaii and seeking an expert architect with a deep understanding of local building codes and structural calculations? Look no further! Owner Built Design, LLC specializes in providing comprehensive Hawaii Architect Structural Calculation Services for residential and commercial projects.
Our dedicated team of professionals is committed to ensuring the success of your building projects from initial planning to construction observation. We deliver exceptional results while maintaining the highest standards of safety and compliance, providing you with peace of mind throughout the entire process.
Expert Plan Making Services in Hawaii:
Our skilled architects and engineers provide professional permit application and plan-making services tailored to your project's needs. We pride ourselves on seamless communication and collaboration throughout the entire design process, from project feasibility analysis to design development. Our expertise in local building codes and regulations ensures your project meets all necessary requirements, resulting in a smooth permit application process.
Hawaii Architect Structural Calculation Services:
Safety and compliance are paramount when it comes to your building projects. Our team provides precise structural calculations for residential and commercial buildings, guaranteeing structural integrity and adherence to building codes. Our Hawaii Architect Structural Calculation Services ensure the durability and safety of your projects, giving you the confidence to build with ease.
Comprehensive Construction Observation Services:
Don't leave the success of your project to chance. Our construction observation services offer site inspections, quality control, and compliance monitoring for your building projects. Our licensed architects provide professional oversight, ensuring your project's success and effective risk management.
Explore our wide range of services, including:
Custom Residential Home Design – Collaborate with our skilled architects to create a unique home design that suits your lifestyle and preferences.
Commercial Building Space Planning – Optimize functionality and aesthetics with our expertly designed commercial spaces.
Multi-family Residential Development Design – Develop cohesive designs for apartment complexes or townhouses that meet your project goals.
Our Hawaii Architect Structural Calculation Services have helped countless clients bring their building visions to life. We take pride in our commitment to excellence, and our portfolio of successful projects speaks for itself.
Seize the opportunity to work with an expert team of architects and engineers that prioritize your project's success. Experience the difference our Hawaii Architect Structural Calculation Services can make in your next building project.
As a special offer, we invite you to schedule a free consultation with our expert team to discuss your project needs. Simply click the link below to fill out our contact form, and we will be in touch with you shortly.
We eagerly anticipate partnering with you on your next building project and showcasing the value of our Hawaii Architect Structural Calculation Services. Let's work together to bring your vision to life, ensuring a successful and lasting construction experience.
Contact us today for a free consultation and take the first step toward realizing your dream project with the support of our expert team at Owner Built Design, LLC.
Contact Us for a Free Consultation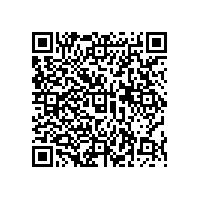 Copyright secured by Digiprove