An Architectural Draftsman Helps You Empower Yourself
There are plenty of diverse challenges that arise in owning and maintaining a home. But what about when you want to renovate, remodel or expand your property?
There are plenty of practical reasons for thinking about adding home improvements like the impending arrival of a child or caring for an aging loved one. No matter your reasoning, you likely have a picture in your head of how you would ideally like to see these additions come to fruition. At the end of the day, you'll be living with these changes for years to come. So why wouldn't you want to have direct input into how your vision is sculpted?
In working with an experienced architectural draftsman, you are putting yourself right in the driver's seat rather than handing the keys off and hoping for the best. Here are a few more reasons why you should turn to a architectural draftsman for your next home improvement project.
Getting Set Up
First and foremost, before even getting to the stage of formally mapping out your remodel or addition, you're going to need to know what permits are required. Altering or adding to your home in any way is obviously going to impact the inner workings of its originally approved construction.
Have you thought about new electrical wiring, plumbing or windows and beyond? You'll need several different permits for each of these aspects, and a architectural draftsman can clearly identify, explain and walk you through the process of obtaining what you'll need to get started.
What Is It Going To Cost?
Now that you know what you're going to need in terms of permits, you can start to think about what a reasonable budget is for your project. In immediately handing off your vision to an architect or engineer, you'll be given the specs and a price as they are.
A good architectural draftsman can help de-mystify some of the more technical aspects of your project while staying true to what you're looking for and your budget. Oftentimes, a architectural draftsman can actually save you money by empowering you with the knowledge necessary to trim the fat that may come from being hands off.
Moving Forward with An Architectural Draftsman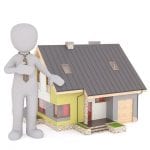 With your budget set, a architectural draftsman can now take your dreams and realize them in a design. As mentioned, this is your house and altering it comes with plenty of emotional twists and turns.
An experienced architectural draftsman can help manage your expectations and take some of the stress out of this next step in your life. Get the home you've been desiring and keep the potential risks and headaches at bay by contacting a architectural draftsman today!

Copyright secured by Digiprove