AD: Transform your property into a productive
homestead
with custom designs from Food Forest Abundance.
Food Forest Architecture: Welcome to the Intersection of Sustainable Living
Welcome to my blog, a place where we embark on a journey that intertwines the realms of architecture, sustainable living, and the sheer bliss of embracing the great outdoors! As an architect deeply committed to a sustainable future, I find solace in these areas that resonate with my unwavering dedication to creating a world that thrives harmoniously with nature.
Within these digital pages, you will discover an abundance of inspiration and knowledge that will empower you to envision a brighter tomorrow for yourself and the planet we call home. With a specialization in owner-built designs, I have always held a fervent passion for crafting structures that not only fulfill their intended purpose but also leave a lasting positive impact on the environment.
However, my endeavors don't stop at architecture alone. In my pursuit of a sustainable lifestyle, I have broadened my horizons to include the realm of sustainable homesteading, infill residential development, and the captivating realm of outdoor living spaces, including the artistry of designing exquisite swimming pools.
Together, we will explore the profound ways in which sustainable architecture and intentional living can transform our lives, uplift our spirits, and shape a future where harmony between humanity and nature is the cornerstone. Prepare to delve into thought-provoking discussions, awe-inspiring designs, and practical tips that will guide you towards embracing a greater purpose and a renewed sense of fulfillment.
By joining me on this incredible adventure, you are taking a vital step towards creating a better world not only for yourself but also for generations to come. Together, let's unlock the potential within ourselves and our surroundings, unlocking a vision of sustainable architecture that ignites passion, fosters creativity, and ultimately paves the way for a future that is abundant in joy, balance, and boundless possibilities.
Welcome once again, and let the transformative journey begin!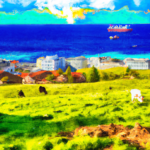 The homesteading lifestyle holds a significant place in my personal history, embodying values of self-sufficiency, sustainability, and harmonious coexistence with nature. It encompasses a range of activities, from cultivating one's own food to raising livestock, chickens, or fish. Today, this way of life is experiencing a remarkable resurgence in popularity as more people aspire to reduce their environmental footprint, enhance their self-reliance, and embrace a lifestyle that honors and protects our precious Earth.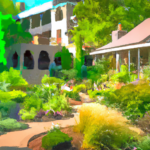 Infill residential development is a strategy for maximizing the potential of a property by creating functional and aesthetically pleasing homes in already developed areas. This approach can contribute to the creation of additional living space on investment properties, providing an excellent source of rental income, multigenerational living, home offices, or investment properties.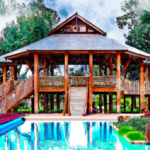 Outdoor living and swimming pools are an integral part of the Hawaiian lifestyle. They provide a space for relaxation, exercise, and entertainment, enhancing the quality of life. As an architect, I can help you design your outdoor living space and pool to complement your home and landscape, creating a harmonious and functional environment.
In addition to designing homes for owner-builders, I am now offering services to help people design and build their own sustainable homesteads, infill developments, and outdoor living spaces. This includes everything from designing energy-efficient homes to planning permaculture gardens and swimming pools.
I am also excited to announce my affiliation with Food Forest Abundance, a company that shares my passion for sustainable living. They offer a range of products and services to help you create your own food forest, a sustainable and self-sufficient garden that mimics natural ecosystems. As an affiliate, I can offer you a 5% discount on their products and services using the coupon code FOODFOREST808.
I invite you to explore the resources available on my blog to learn more about sustainable homesteading, infill residential development, outdoor living, and how they can be integrated with residential architecture. Whether you're an owner-builder looking to design your own home or someone interested in transitioning to a more sustainable lifestyle, I hope you'll find the information and inspiration you need to take the next step on your journey.
Welcome to the intersection of architecture and sustainable living!
Let's build a more sustainable future together.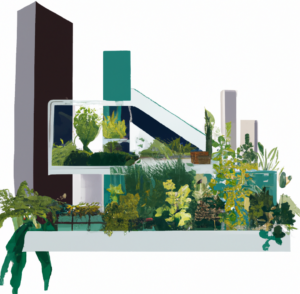 Food Forest Abundance – A Path to Sustainable Living
Join me on a journey to sustainable and self-sufficient living with Food Forest Abundance. This company is dedicated to creating productive and self-sufficient ecosystems by mimicking natural systems. They offer a variety of services and products that can help you transform your property into a thriving food forest.
Products and Services
Join the Mission
The Food Forest Abundance Ambassador Community is a passionate and freedom-loving group dedicated to establishing permaculture food forests worldwide on unused lawn space. Their mission is to create a free, healthy, and abundant society for future generations, with a vision of food forests thriving in every community and yard. They seek assistance in spreading their message and offer rewards for participation. The Abundance Ambassador program provides ongoing improvements and value, and they are excited to collaborate with individuals. The program includes various sales opportunities such as design, consultation, and soil fertility, each with its respective commission. Additionally, becoming a Cooperative Installer/Designer Ambassador offers additional benefits and increased commission rates. Design sales that lead to installation by the Freedom Farm Academy Installer result in a percentage of the installation gross.
By joining the Food Forest Abundance Cooperative, you can own and operate your own business installing Food Forests and aiding your community in becoming more self-reliant.
Use My Coupon Code
Use my coupon code FOODFOREST808 to get 5% off your purchase. For every purchase someone makes using this coupon code, you get the credit.
Learn More
Want to learn more about sustainable living, permaculture, and homesteading? Check out the Food Forest Abundance Blog for a wealth of information.

Copyright secured by Digiprove