In 2019, Chapter 16, the Revised Ordinances of Honolulu 1990 (Building Code), adopted by the State Building Code, the State Residential Code, and the International Existing Building Code. The Honolulu City Council also amended Article 14 ("State- and City-Owned High Occupancy Buildings' Design Criteria for Enhanced Hurricane Protection Areas"). At the same time, the City Council repealed Chapter 16.
Subsection 101.1
The amendments to this section include matters concerning:
Alteration
Moving
Demolition
Replacement
Repair
Usage
1. One exception explained that detached one-and two-family dwellings and multiple single-family dwellings (i.e., townhouses) of not over two stories with separate exits and accessory structures must comply with the International Residential Code.
2. Existing buildings undergoing repair, additions, occupancy changes, or alterations may comply with the International Existing Building Code.
Subsection 110.3
In flood hazard locations, builders must submit the placement of the lowest floor, including the basement. Before further vertical construction, a builder must submit an elevation certificate to the building official.
Once all gypsum board and lathing are in place and thoroughly inspected inside and out, fire-resistance testing begins. Plaster application comes after gypsum board joints and fasteners are taped and finished.
Other inspections include:
The inspections specified by the building official
Any construction work that ensures compliance with the provisions of this code
The code faces additional laws.
The submitted plans must have special inspections listed as a condition for permit issuance.
The final inspection concludes before the final occupancy.
Amending Section 116
Unsafe buildings are structures that:
Are structurally unsafe
Do not provide adequate egress
Constitute a fire hazard
Are dangerous to human life
Are a hazard to safety, health, or public welfare due to inadequate maintenance, obsolescence, abandonment, fire hazard, dilapidation
Unsafe buildings are a public nuisance and must be repaired, rehabilitated, demolished, removed, or other building official procedures.
Amending Section 202
A Fire Apparatus Access Road provides fire apparatus access to a fire hydrant. This road may include a fire lane, public street, private street, parking lot lane, and access roadway.
A Fire Codes Official is the fire chief or other designated authority in charge of administering the Fire Code. The official may be a duly authorized representative, as well.
Measurement of the Fire Separation Distance goes from the building to the closest lot line or to the street's centerline, an alley, or a public way. It can also be an imaginary line between two buildings on the property.
Amending Subsection 404.2
An atrium floor cannot support any fires. Except low-fire hazard uses with approved materials and decorations per ROF Chapter 20.
Vehicle barriers of at least 2 feet 9 inches in height must be in a place where the vertical distance from the floor to the ground or surface directly below is larger than 1 foot from the bottom of a drive lane or parking spaces adjacent to exterior walls.
Amending Subsection 901.2
Fire Protection systems must be installed, repaired, maintained, and operated following this code and the Fire Code.
All buried galvanized steel and other ferrous piping used with fire-extinguishing systems are wrapped or protected from corrosion.
Section 904 permits alternate automatic fire-extinguishing systems in place of mechanical sprinkler systems when recognized by applicable standards and approved by the building and fire code officials.
Amending Subsection 903.1.2
Any building requiring automatic sprinkler systems, with a ceiling height of over 12 feet, an easily read metal sign with letters painted on a 1-inch-high metal sign that states the maximum storage height allowable for the installed sprinkler system. The signage must reside next to the main shutoff valve of the sprinkler riser.
An automatic sprinkler system is installed per Section 903.3 throughout all buildings with a Group R-1 and R-2 fire area.
Exception: HRS Section 46-19.8 notes that no county shall require the installation or retrofitting water-sprinkler systems until June 30, 2027. New or existing detached one- or two-family dwelling units used only for residential purposes; or nonresidential agricultural or aquaculture buildings or structures located outside the urban areas. This section does not apply to new homes that require a variance from access road or firefighting water supply requirements.
Adding Subsection 1804.7
Stormwater management includes implementing temporary BMP (structural, vegetative, or managerial practices used to treat, prevent, or reduce water pollution) during construction and permanent post-construction BMP per the ROH Chapter 14 and the Rules of Water Quality.
During construction, temporary BMP and permanent post-construction BMP must occur following the ROH Chapter 14 and the Rules Relating to Water Quality.
Because of increased runoff during construction, an Erosion and Sediment Control Plan (ESCP) is necessary following the instructions in the Rules Relating to Water Quality to implement BMP.
A post-construction BMP plan includes a required stormwater quality report, an operation, and maintenance program, and a checklist in compliance with the Rules Relating to Water Quality. This action ensures Low Impact Development site design strategies, source control BMPs, and stormwater treatment control BMPs for reduced pollution that can occur with some types of new development and redevelopment projects.
Amending Subsection 1805.4.3
The floor base and the foundation perimeter drain must discharge by gravity or mechanically through an approved drainage system that follows the Plumbing Code.
Adding Subsection 1904.3
Installation of concrete strap-type anchors, made from cold-formed steel, are installed along the perimeter edges of a slab on grade where steel does not have at least 1-1/2 inches of side cover or other acceptable protection.
Adding Subsection 2203.2.1
The framing members that are load-bearing in a residential home in direct contact with moisture from the slab on grade or from the outdoor climate must be shielded with additional corrosion protection or manufactured from a material that does not corrode. Additionally, the exterior face of the sill track must be protected, as well.
Section 6, ROH Chapter 16, Article 14
Code amendments explain minimum life-safety design standards to add enhanced hurricane protection area in high occupancy state- or county-owned buildings with permits that allow occupation during a hurricane of up to Saffir Simpson Category 3.
Buildings with Occupancy Category III and IV as Defined by ROH Section 16-1.1, Table 1604.5
1. Covered structures that allow for public assembly of a primary occupancy load of more than 300.
2. Health care facilities with an occupancy load of 50 or more residents but no emergency treatment or surgical facilities.
3. Any state- or county-owned buildings with an occupancy of more than 5,000.
4. Health-care facilities and hospitals that have surgery or emergency treatment facilities.
Exception — Facilities within flood zone V and flood zone A are allowed by the property owner to be evacuated during hurricane warnings when declared by the National Weather Service, are not subject to these requirements.
Section 16-14.2
Flood and tsunami zones must comply with ASCE (American Society for Civil Engineers) 24-05, Flood Resistant Design and Construction, based on Occupancy Category III provisions.
Emergency vehicle access must offer at least one route for access. The emergency route on the site must be above the 100-year flood elevation.
Landscaping design must provide emergency vehicle access in the event mature trees fall.
Builders or owners must remove trees if they interfere with the functioning of overhead or underground utility lines.
Section 16-14.3
This section explains the enhanced "hurricane protection area program" requirements.
Section 16-14.4
This section is an explanation of the design, wind, rain, and impact loads.
Section 16-14.5
Section 16-14.5 adds that mechanical ventilation regulations exist per the International Mechanical Code.
Section 16-14.6
Provide a standby electrical power system following the International Building Code Chapter 27 and the National Fire Protection Association (NFPA) 70 Article 700 Emergency Systems and Article 701 Legally Required Standby Systems.
Section 16-14.7
Construction documents will include design criteria, occupancy capacity, hurricane protective area, and project specifications that include opening protection devices.
Exception — Manufactured systems or components that have a label indicating compliance with the wind-load and impact resistance requirements of this code are necessary.
Section 16-14.8
Every three years, periodic inspections will occur to ensure the structural integrity remains strong and for compliance in this section.
Section 16-14.9
A Hawaii-licensed structural engineer will review any alterations to ensure no violations occur.
City and County of Honolulu Building the Future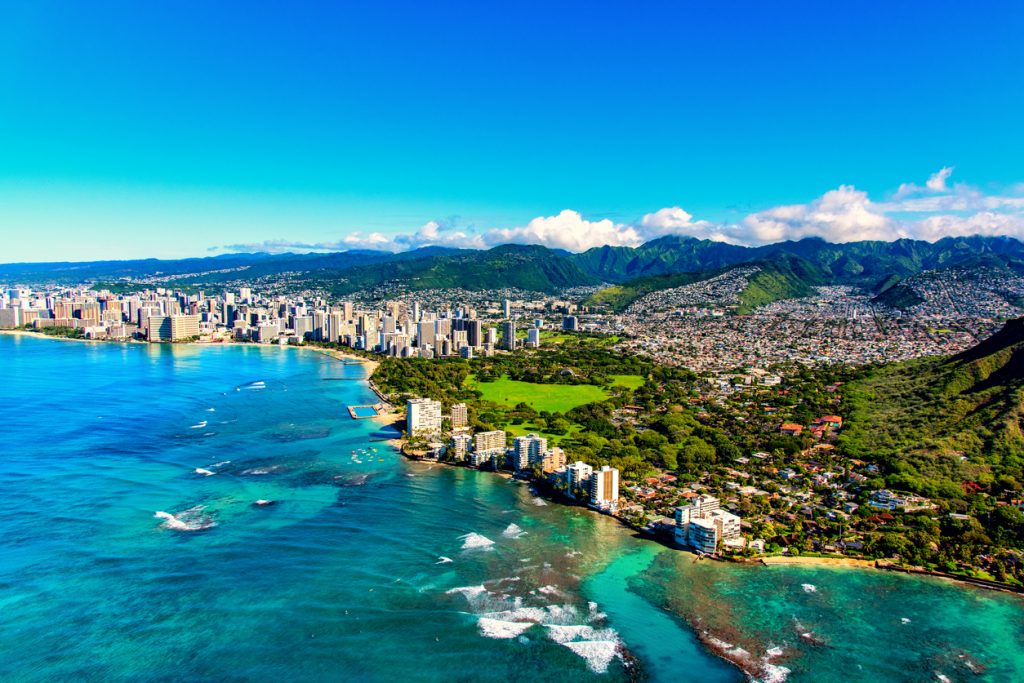 These updated codes are part of policymakers' tireless work, business associations, and community groups who want a more equitable and resilient Hawaii. Uplift Hawaii continues to urge leadership to make courageous decisions, honor their diversity, and remember the long histories of struggle and flexibility that make our island continue to shine.
Updating is in process in many Hawaiian life areas, and our government is doing what needs attention. It wants to help Hawaiians keep a healthy relationship with the natural environment. Our leaders want a new model for tourism and a diverse economy made up of local businesses.
This Building Code update paves the way for our state and local government to become more efficient, safer, and better prepared. Hawaii has the potential, community mindset, and the capabilities to make its state better than ever