Permits are an integral part of any building process. Building permits ensure that every building is constructed as per the building codes. They also ensure that the parties involved in the process understand what is needed before the work begins.
This topic details the steps involved in obtaining building permits on the island of Oahu. This post's information is for those with little to no experience in obtaining permits for general construction or accessory dwelling units (ADUs) in the City and County of Honolulu. Experienced building experts can also find useful information about the process of getting a permit.
What Is a Permit?
A permit is essentially proof that the approved drawings are compliant with Honolulu building permit requirements. The permit shows that the parties involved have the go-ahead to carry on with their project. There are three categories of building permits, namely:
New construction projects take 4-8 months to get approval considering the current conditions with the Coronavirus pandemic.
Demolitions
Alterations and improvements on the building have no specific approval time frame as they vary from project to project.
Who Issues Permits?
The Department of Planning and Permitting is responsible for issuing permits to property owners. The DPP is also responsible for knowing and understanding all the building codes and ensuring that all property owners adhere to the set codes.
This essentially means that the DPP is responsible for approving or rejecting any permit applications submitted to them. When the DPP issues a permit, it has reviewed the project on paper and ascertained its safety.
The DPP also allows for online permit applications, making it convenient for anyone looking to avoid the hassle and bustle of submitting a physical application. The DPP requires that you submit your application online to be allocated an application number.
The application number can be used to access the department building. It also comes in handy at the counter desk and speeds up the data entry process. The website also allows you to get an estimate for a permit quotation that can help you if you are on a budget.
The Steps of Getting a Legitimate Honolulu Building Permit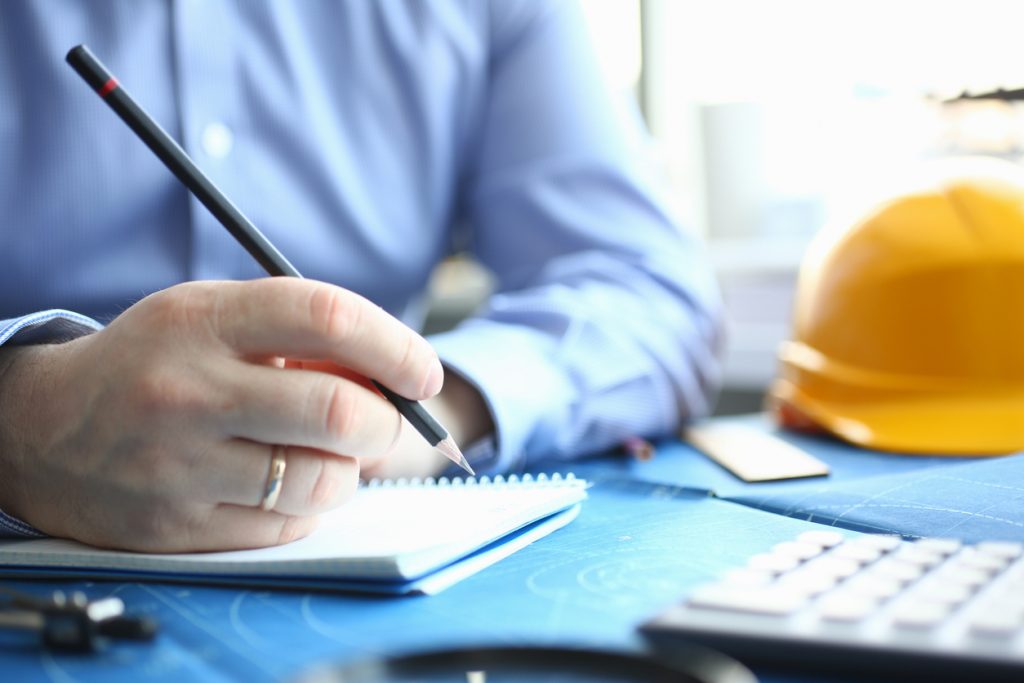 The first step towards obtaining a permit on the island of Oahu is to understand the steps involved. You can check this flowchart for a summarized permitting process. Below are the four important steps towards getting a permit in Honolulu.
1. Submit an Application
If you decide to go ahead with a construction project, you may need to hire a designer to put it on paper. At Owner Built Design LLC, we work with engineers and architects to coordinate the design process so that you don't have to.
Additionally, you can hire a surveyor to assess the building's planned location. A surveyor comes in handy if your land is on a steep slope. However, they are not a necessary inclusion in the whole process, and you can opt not to hire them.
2. File for the Permit with Relevant Agencies
Once the permit documents are in order, they get submitted to the Honolulu DPP permit for review. At this stage, you'll be required to pay some fees. The application process is usually a complex one full of paperwork. Thus, many building owners prefer to hire professionals to expedite the process for them instead of handling it on their own.
3. Approval/Re-approval of the Permits
In this stage, your application for a permit will either be approved or sent back for correction. If the DPP approves your permit, you will receive a physical copy that you can post on the project's site. The approval means that your project can proceed and also allows you to hire contractors to do the job.
Your application can be returned to you to make certain changes to the drawings. Once you make said changes, you can resubmit your application for reconsideration. There are various cycles that your drawing plans go through for approval. You will receive comments and markups at every stage.
4. Permit Filings
Construction types, such as scaffolding, require more permits. This is because the projects mentioned above are high-risk jobs and should, therefore, be thoroughly reviewed.
Summary
The permit process may seem like a complicated one, and for a good reason. It is, however, an essential procedure for safe and satisfactory construction results. For further inquiry into the building permit procedure and Hawaii drafting service, get in touch with us to talk to experts. At Owner Built Designs LLC, we are dedicated to making the process of obtaining building permits easier for any homeowner.
We also offer online courses to assist home-owners, contractors, and entrepreneurs learn to process building permits through the Honolulu eplans system.

Copyright secured by Digiprove