What Honolulu Building Permit and ePlan Tools are Available Online?
Owner Built Design, LLC, is in the business of assisting Hawaii residents, particularly those who live on the island of Oahu, with residential design, engineering and permitting. Our primary focus is homeowners who live in single-family dwellings. And a large part of that focus has to do with providing permit-ready drawings that are understandable, clear, and make it through the permit processing with as few comments as possible.
Many of our clients are building their homes themselves and often need help with construction tasks. Since I have a degree in architecture, I tend to lean toward the design elements for my clients. Over four decades, my company has worked in the construction business (mostly wood-framed buildings) for many and varied clients.
Sometimes in the islands, getting a permit can be a bit confusing and frustrating. We want to assist you in sorting out some hurdles you may encounter during the building permit application process, and when you begin your build.
When Will You Need a Permit?
Permits are required if construction plans are necessary. A building, electrical, or plumbing permit application will not exist until all information, and the proposed ideas get into the hands of the Planning Department. Then the owner or builder can complete a project application, which includes the use itself, along with additional documents and plans.
Once you apply for a permit you can check the status of your plan review. You will receive your plan review comments as each department finishes its area of analysis. You will also need to have a TMK or Tax Map Key.
The DPP sets the construction value at $200 x the square-foot area of the space(s) permitted. This construction value determines the permit fee calculation.
How do You Calculate Building Permit Fees?
For any applications that require a plan review, a Plan Review Fee will be necessary when the plans and specifications review takes place. The City and County of Honolulu have a Department of Planning and Permitting (DPP) that provides a website tool to calculate your BP fees by entering the Value of Project. This calculation will determine your Plan Review Fee and your Building Permit Fee.
How Can You Search for the Status of Your Building Permit?
The DPP keeps tabs on the trajectory of the Building Permit you have completed. You can access the journey of your permit approval on the DPP site called the Building Permit Search. Then, enter your application number or your building permit number.  You can also use the address of your property or by using your TMK.
Be aware that the status check may be outdated by up to several months behind the real-time review status.
How Do You Get Information About Property Search for Zoning and Other Property Data?
An online application is available to allow builders to access maps, properties, parcel numbers, and aerial images. There is a catalog of Geographic Information System mapping for builders to use that include:
Government-owned land
Sewer utilities
COVID-19 response
Transient Vacation Units (TVUs)-eligible zoning and Oahu properties with nonconforming use certificates (NUCs )(a document that allows for short-term renting for an individual property located outside the "resort mixed-use" or "resort" zone)
The Hawaii Department of Land and Natural Resources Flood Hazard Assessment Tool (FHAT)
Parks and recreation areas, and much more
Can You Use ePlans for Building Residences in Hawaii?
The DPP accepts ePlans and building permit applications online at honoluludpp.org. The DPP's online building permit will also request the following items in the Building Permit Application:
Type of work to be done
Site info
Applicant info
Owner info
Contractor info
Contact info
Project details
Payment
Summary
Print permit
All online permit apps are for single-family dwellings only. This type of permit does not cover apartments, condominiums, or townhouses. The tool will list all permits issued for the potential property build.
How Do You Obtain an Address for a New Home or an ADU?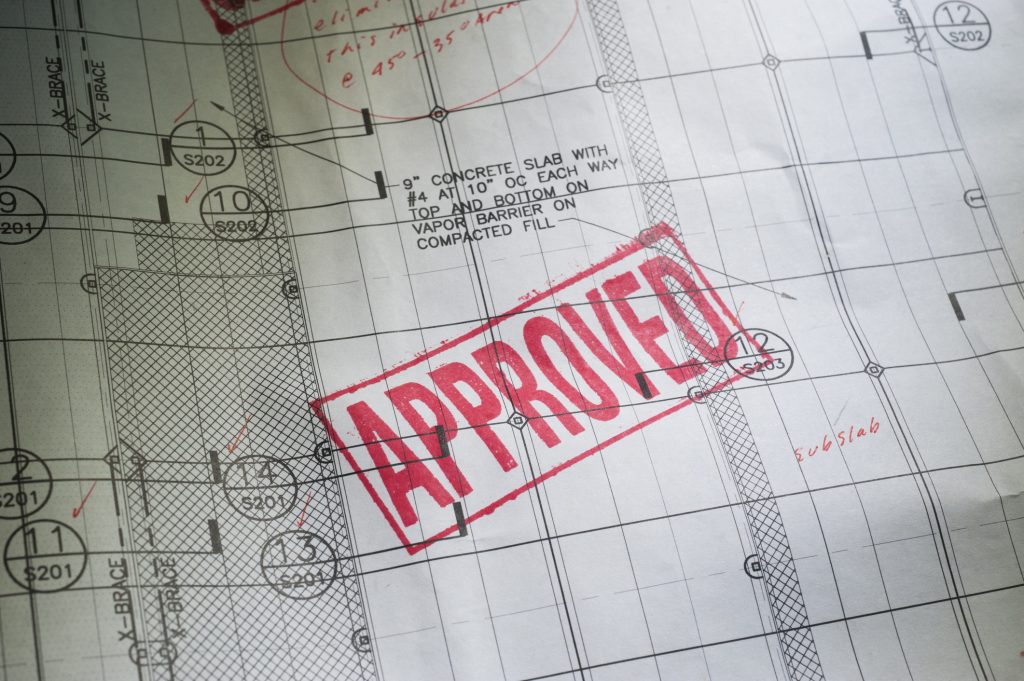 The DPP website has a page to use for receiving an address for your dwelling.  It requires the following information:
Applicant name
Applicant email and phone number
Owner Name
Owner email and phone number
Proof that the applicant owns the property
Enter your address or your TMK number
Enter any additional addresses on the property
List address requested
List any addresses to be removed.
Enter the reason for the address change request
Add comments
Send info via email to DPP.
How Do You Obtain an Address Request Status for a New Home or ADU?
The Department of Planning and Permitting home page on the Internet should be able to share the status of your address request once you have submitted it. You will need an Address Change Request number or a Tax Map Key to get the information you want.
Owner Built Design, Oahu
Whether you are building your own house, ADU, or Ohana, you need to know that there are a plethora of rings to jump through in the construction industry in our state.  We think you will be glad to have Owner Built Design by your side, especially when it comes to regulations, permits, construction details, drafts, designs, and more. This is what we enjoy doing most —  helping families create the house of their dreams in this island paradise.
We also offer online courses to assist home-owners, contractors, and entrepreneurs learn to process building permits through the Honolulu eplans system.

Copyright secured by Digiprove