AD: Transform your property into a productive
homestead
with custom designs from Food Forest Abundance.
Honolulu Accessory Dwelling Units / Thinking of Your Home and Surrounding Buildings as an Investment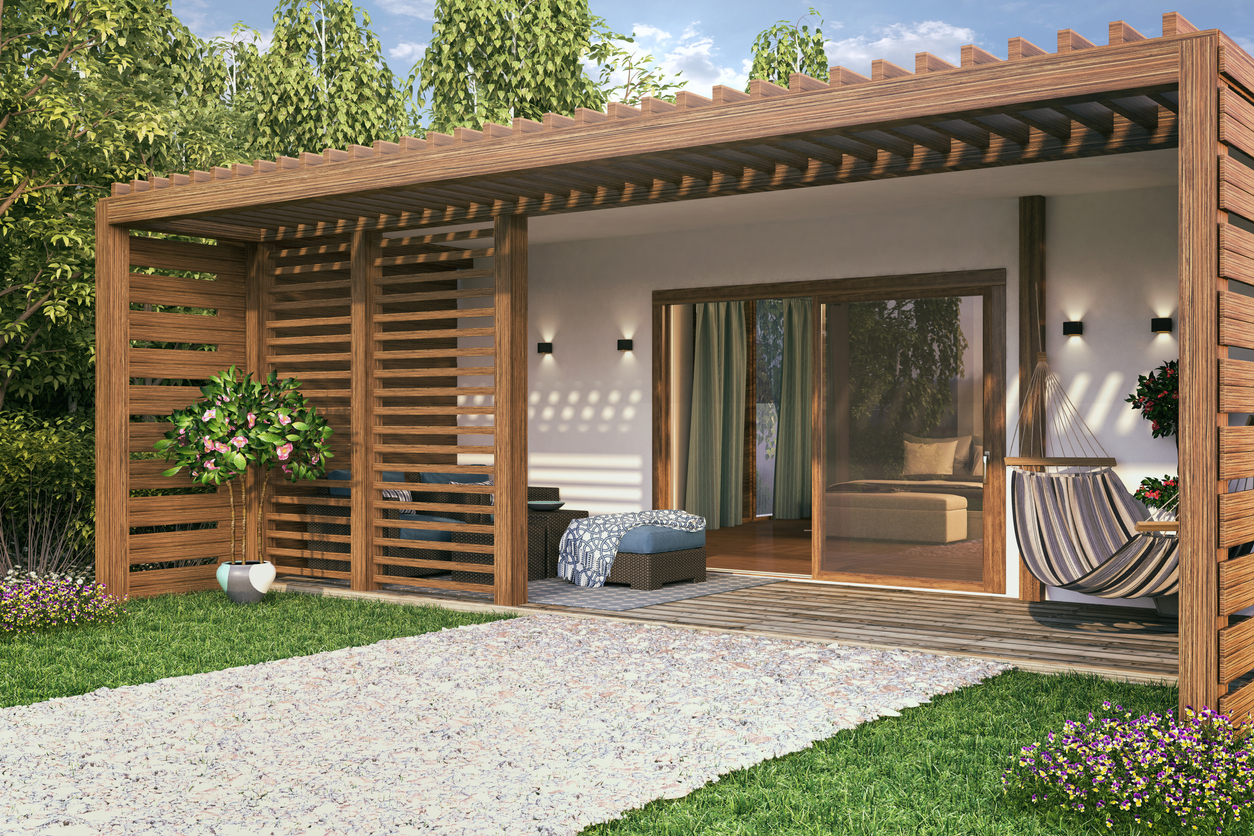 The DPP has expedited the permit processing process for ADUs and offers tax-relief plans for new ADU construction. It is entirely possible that your home property could allow for a secondary income or a reduction in the cost of living for multigenerational households.
Hawaii traditions are diverse. Native Hawaiians' customs have been passed down and mixed with the beliefs of other peoples from all around the world who have chosen Hawaii as their home. Hawaiians cherish their families and believe that all Hawaiians are family. The bonds of interconnectedness are active in this state.
It's no surprise then that ohanas are accessible on the islands. An Ohana dwelling is a second home located on a family's property where zoning allows typically only one residence. The habitat can only be lived in by relatives or dear friends of those who live in the main dwelling. The Hawaiian word "ohana" means family, whether it is biological, adoptive, or intentional. A homeowner who wants to build an ohana must have a lot that meets the minimum size and dimensions required by the zoning district.
An ADU, or Accessory Dwelling Unit, is also allowed on residential-zoned lots or country district lots of one acre or more. ADUs usually include their kitchen, bedroom, and bath. The building can be connected to the existing home or detached. ADUs are meant to be an "accessory" to the original home; are much smaller than the existing home and are generally located in the rear or the side of the house.
What are the Benefits of an ADU?
There is a massive shortage of affordable housing on the island of Oahu, particularly for those looking to rent, rather than purchase a home. Accessory Dwelling Units allow homeowners to build a second, smaller unit on their property and either rent it to tenants or allow family members, especially those who are elderly, to live in the house.
At some point, the owners of an existing home may choose to move into the ADU and rent their original home for additional income.
Questions Concerning ADUs vs. Ohanas
Q: How large can an ADU be?
A: An ADU can be up to 400 square feet if the lot is between 3,500 square feet and 4,999 square feet. An ADU can be 800 square feet if the lot is over 5,000 square feet.
Q: How many ADUs can exist on a lot?
A: Only one additional dwelling is permitted.
Q: What is the difference between an ohana and an ADU?
A: ADU regulations allow non-family members to live in the dwellings; require one off-street parking space and have limitations on the size of the residence. Ohana dwellings regulations allow occupancy to family members only. Ohanas have no size limitations and require two off-street parking spaces.
ADU/Ohana Details
As you can now see, the ins and outs of adding an ADU or ohana to your property are multi-layered. You need to make the correct decisions regarding your add-on dwelling, and you may need the knowledge and experience of residential design and drafting services expert.
Not only can Owner Built Design walk you through all the regulations, permits, and details related to your construction, but we can also assist with your drafts, your designs, and most of the other services you will need to complete your project.
We've been in the drafting and design business for 30 years and have worked with homeowners and owner-builders since 1988. Contact us for a free estimate. We know we can help.

Copyright secured by Digiprove